Can You Skydive with Glasses or Contacts? 
Yes, you can wear glasses or contacts while skydiving! At DZONE®, we provide protective goggles to all jumpers to help protect your eyes while you fall through the sky. While it's perfectly safe to skydive with glasses or contacts, it's important to tell your instructor about your vision so they can make the proper adjustments. Learn more about our process and get ready to jump with confidence!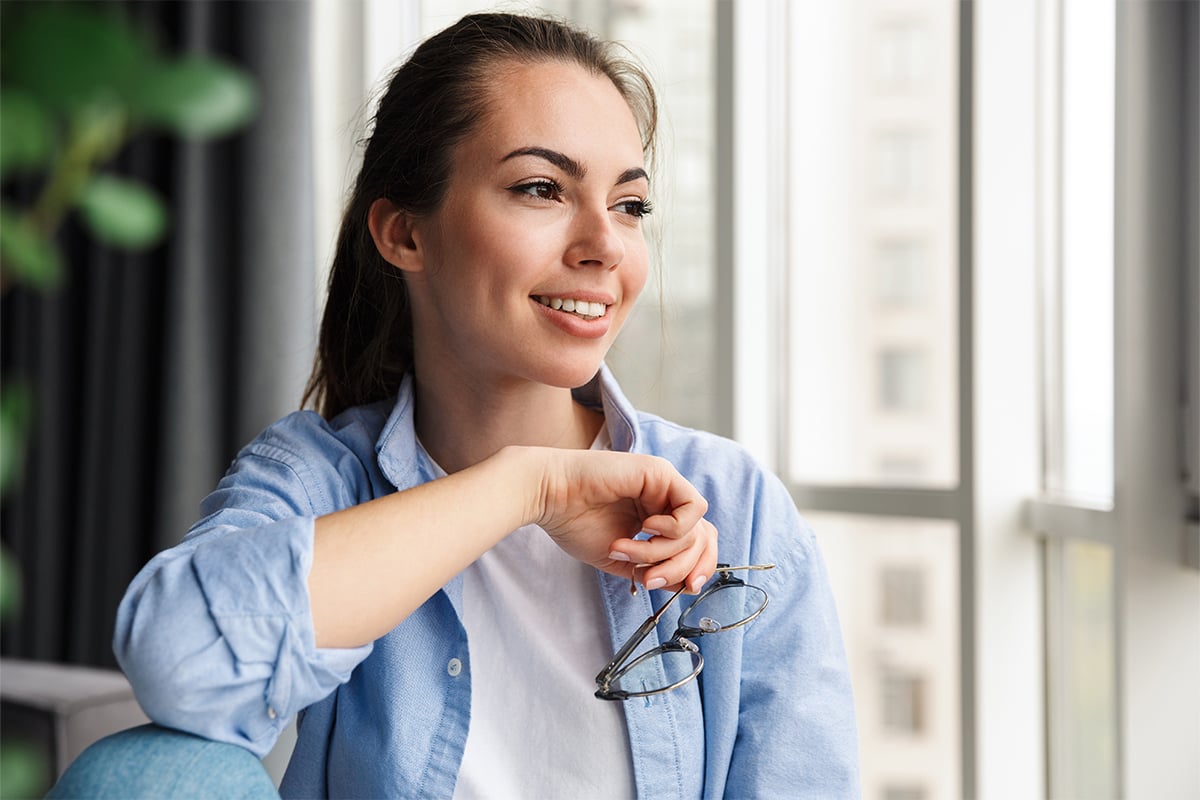 Can I Skydive with Prescription Eyewear? 
Jumpers who wear prescription glasses or contact lenses don't have to worry about their vision while skydiving with DZONE®. We require jumpers to wear protective goggles while in flight, ensuring you're able to see the incredible view! 
For those who wear glasses

, we'll provide a larger set of goggles to fit snugly over your frames. 

For those who wear contacts,

we'll ensure your goggles fit tight to your face, preventing air flow that would cause discomfort. 

For those who've had Lasik surgery

, we recommend checking with your doctor that you have healed properly and can participate. 
No matter whether glasses or contacts may make you feel more comfortable while jumping, our instructors will help you select the correct goggles for you. After all, one of the best parts about skydiving is the breathtaking view, and we don't want you to miss a thing! 
Do I Have to Wear Goggles When Skydiving? 
Wearing protective goggles is required for all jumpers, regardless of whether contacts or glasses come into play. Freefalling at 120 mph is similar to driving in a convertible at top speeds; powerful winds may cause your eyes to dry out quickly, not to mention the possibility of debris getting in your eyes. Goggles give you a clear, secure view of everything around you so you don't have to worry about dry eyes or excessive blinking. 
Can I Skydive without My Glasses or Contacts?
You can skydive without your glasses or contacts, it's up to you. While we will do our best to keep your eye gear securely in place, there are no guarantees at 120mph. . Losing a contact or your glasses is possible, although rare. Our instructors will do everything possible to accommodate your needs, so be sure to tell us how we can help! 
Skydive with Glasses or Contacts at DZONE®!
Ready to see the world from a new point of view? You can skydive with glasses or contacts at DZONE®, so find your nearest location and book your jump today! Don't forget to check out our latest promotions to save while your soar!