Outdoor Skydiving in Boise, ID
We provide a world class adventure you can experience today—and still be home in time for supper.
WE ARE IDAHO'S PREMIER SKYDIVING CENTER!
FEEL THE FREEDOM®
If you're looking for the best places to go skydiving in the northwest, you can't afford to overlook DZONE®. Our Boise, ID skydiving center is located at 24005 N Can-Ada Road in Star, ID—less than an hour away from downtown by car. Of course, we're not just a convenient place to go skydiving near Boise, ID—we're also the best!
Whether you're an experienced jumper or you're making the big leap for the first time, we're prepared to get you up in the air in short order. Here's what you should expect when you book skydiving in Boise, ID:
With tandem skydiving, first-time jumpers can experience the thrill and freedom of free fall with minimal risk and preparation. It's the best way to get exposed to the adventure.

During the jump, you will be physically attached to your instructor and your parachute at four points. All connectors and harnesses are built to FAA TSO specifications. This secure and versatile harness ensures that you will only need minimal training before your first jump.

Whether you're learning to drive a car, fly an airplane, or skydive, working closely with an expert is the best way to get up to speed. With tandem skydiving, you can communicate with your instructor during the entire experience.
Skydiving near Boise, ID might feel like a once-in-a-lifetime experience, but it certainly doesn't have to be! After you tell your friends that you went skydiving, we wouldn't be at all surprised if you were eager to come back for more. If you'd like to take your skills to the next level, our Jump School has you covered.
If you're ready to get first-hand experience with one of the best places to go skydiving in the U.S., don't wait to reach out and let us know. In the meantime, you can check out our skydiving FAQs or our blog to get ready—after all, the anticipation is part of the fun!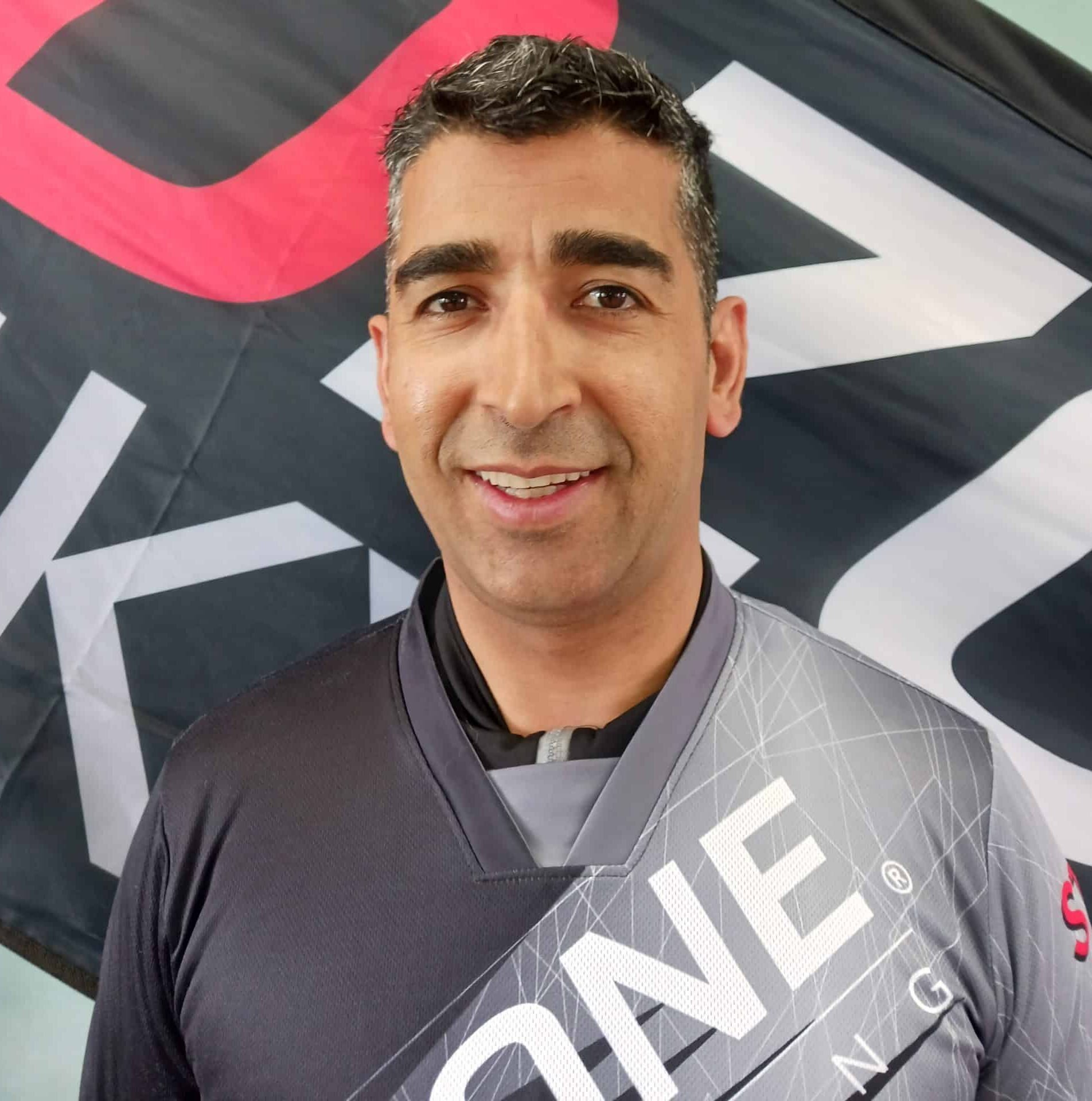 Ray Armani
Instructor
I come from a varied background and have had the pleasure of working and living in Dubai, Miami, Hawaii and found my home in Idaho with my beautiful family. I hold a Bachelor's degree in Business and a Bachelor's in Hospitality. I'm a bit of an adrenaline junkie. The exhilaration of real estate is my passion, but I am also a professional skydiver with over 8,000 jumps. I am not afraid to take a risk, but I will make sure it will be a safe and profitable one for you. If you can trust me with your life in a skydive, you can trust me with your real estate transaction!
Brett Breitzman
Pilot
Commercial Pilot: Single Engine, Multi Engine, and Instrument Rated.  Flying is what I love and it's a joy and an honor to be able to share my passion for flight with others.  If I'm not flying, you can find me backpacking in the mountains."
Jordon Powell
Rigger & Parachute Packer
Made my first jump in 2019 at DZONE® and immediately started working towards getting my A-License. I have been in the sport for three years and now have my Senior Riggers Certificate. I'm now chasing my Coach rating.
Jeff Nye
Manifest
I run Manifest. I love seeing people accomplish their goals and overcome their fears.
Jon Kelly
Manager, Chief Pilot, A&P Mechanic
First skydive on 7/6/2002, Commercial Pilot in 2005, Parachute Rigger in 2015, Airframe and Powerplant Mechanic in 2020.
ON THE GROUND
Prior to your jump, there is a very brief process to go over the basics such as a short video regarding safety rules and then some basic paperwork. You will be introduced to one of our USPA certified instructors as part of this process. After a short briefing you and your instructor will "gear up" and head to the plane!
IN THE PLANE
The first part of the excitement is the plane ride up where you will get to enjoy a plane ride miles above the ground. Once you are at altitude the pilot will turn onto "jump run". This means he will fly over the drop zone.
THE JUMP
When the door opens you are seconds away from the thrill of your life! You and your instructor will make your way to the open door, and with a "Ready… Set… GO!" you will exit the plane and begin experiencing what few have only dreamed of…FLYING YOUR BODY! You will experience the excitement and at the same time peacefulness of freefall!
UNDER CANOPY
Upon reaching the pre-determined altitude your instructor will pull a drogue-release handle and initiate the parachute opening sequence! Once under canopy (that's what we call the parachute) you will peacefully fly through the breeze above our Boise DZONE®! This is a great moment that is captured on film when you purchase a media package, there's nothing like the excitement and joy exhibited on a skydive!
LANDING
Contrary to some old school beliefs, landings are very smooth and easy because of the massive strides and advancements in parachute technology. The days of hard landings went away along with the old and out-dated round parachute back in the 70's. All DZONE® "rigs" (parachute packs) include two modern parachutes, a main and a reserve, both built using the same Ram Air technology as in paragliding. This is all part of what allows for safe, and fun landings! DZONE® Skydiving uses current and state of the art technology for all of their gear and not just some. Your enjoyment and safety are paramount to us!